Last night I went to LA's New Garde display for three new innovative designers. Set up as large-scale installations, models showcased Fall '07s looks. This event is the unofficial kick-off to LA fashion week.
"It's a showcase of avant-garde designs in dynamic installations,"
says Jennifer Egan, director of Gen Art L.A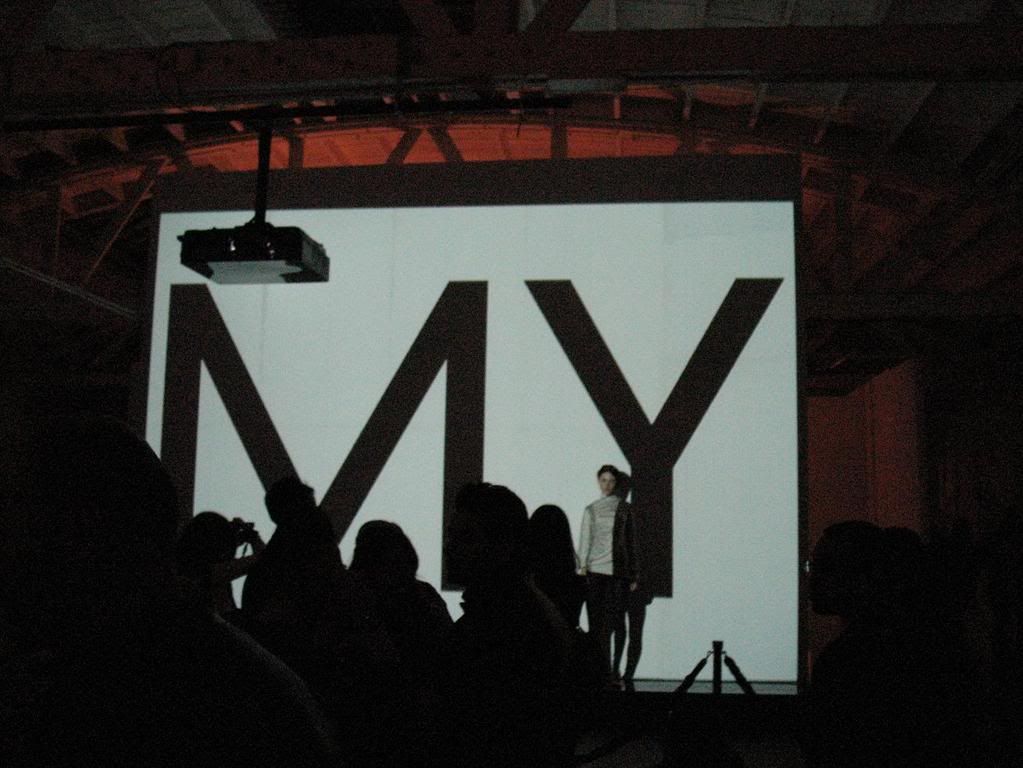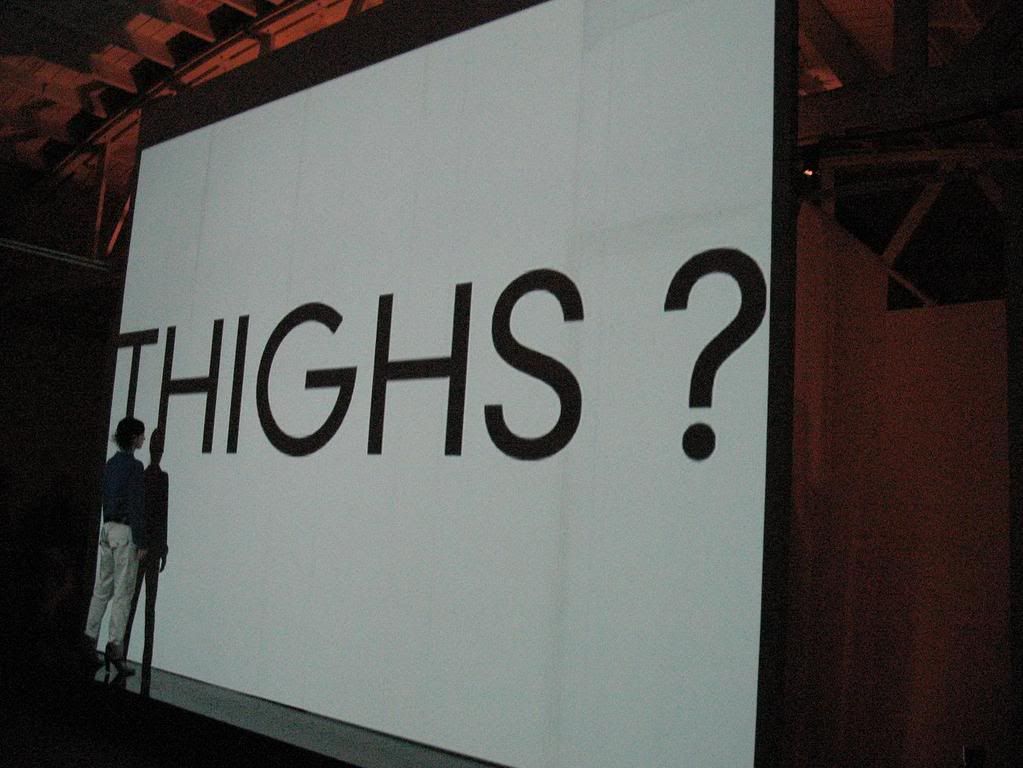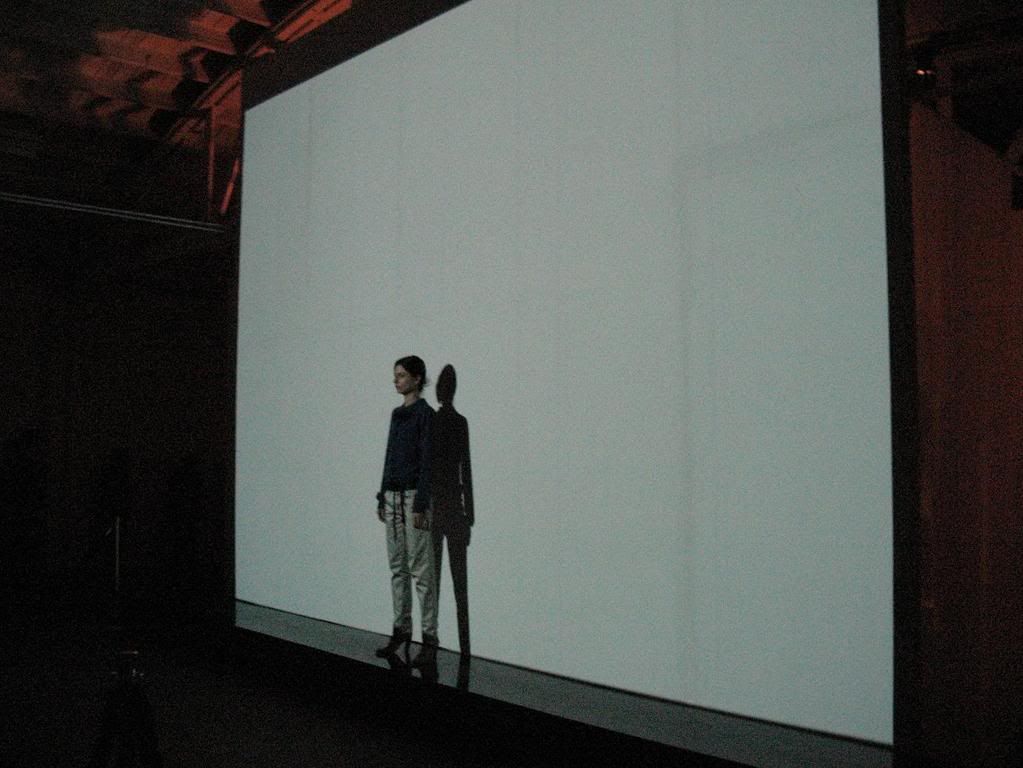 Here's the featured designers bios (copied from the party pamphlet):
Alms
French-born Isabelle Carter has been living and working as a stylist and designer in Los Angeles for over thirteen years. Carter employs a Parisian sensibility, combining clean lines and sophisticated details to infuse Alms' silk and cotton pieces with a directional, yet wearable appeal. Alms as a concept is to see different traditions and beliefs systems from ethnologies past and present as simple gesture, shape and form.
Hazel Brown
A successful painter for over ten years, Hazel Brown designer Ali Blankely found her move into fashion to be a very organic transition. Her designs are imbued with her philosophy: "I seek to emphasize beauty in ordinary existence - raw or refined, beauty is what I search for." Together with her team, which consists of seamstresses and craftsmen, she creates womenswear with a raw-edged glamour, respecting a tradition of exquisite construction and hand-dyed dresses, coats and separates in their creative space. Hazel Brown was first introduced at Gen Art's Los Angeles Fresh Faces in Fashion 2005, and is currently sold at Weathervane in Santa Monica.
Mintee
After receiving degrees in tailoring, fashion design and art from renowned Central St. Martins and The London College of Fashion, Mintee Kalra worked as design assistant for famed British designer Alexander McQueen before starting Mintee with Satya Kalra in June 2005. Their mission is to increase awareness of a holistic lifestyle while creating feminine and luxurious clothing and jewelry. Mintee has established a brand that enhances beauty within the context of our personal and cultural perspective. A portion of Mintee's profit goes directly to projects that support empowering disadvantaged producers, furthering their economic independence by supporting grassroots women's organizations. Mintee is sold at Diavolina and Scout LA.
I took some pictures of some guests in attendance.
LA Clicks: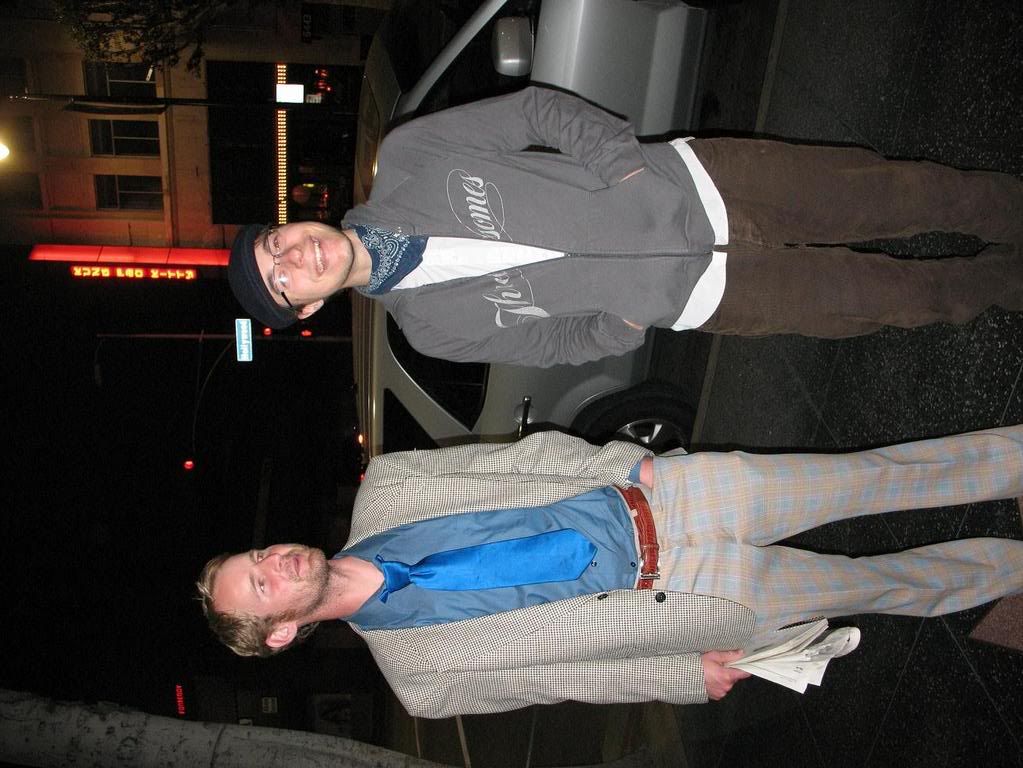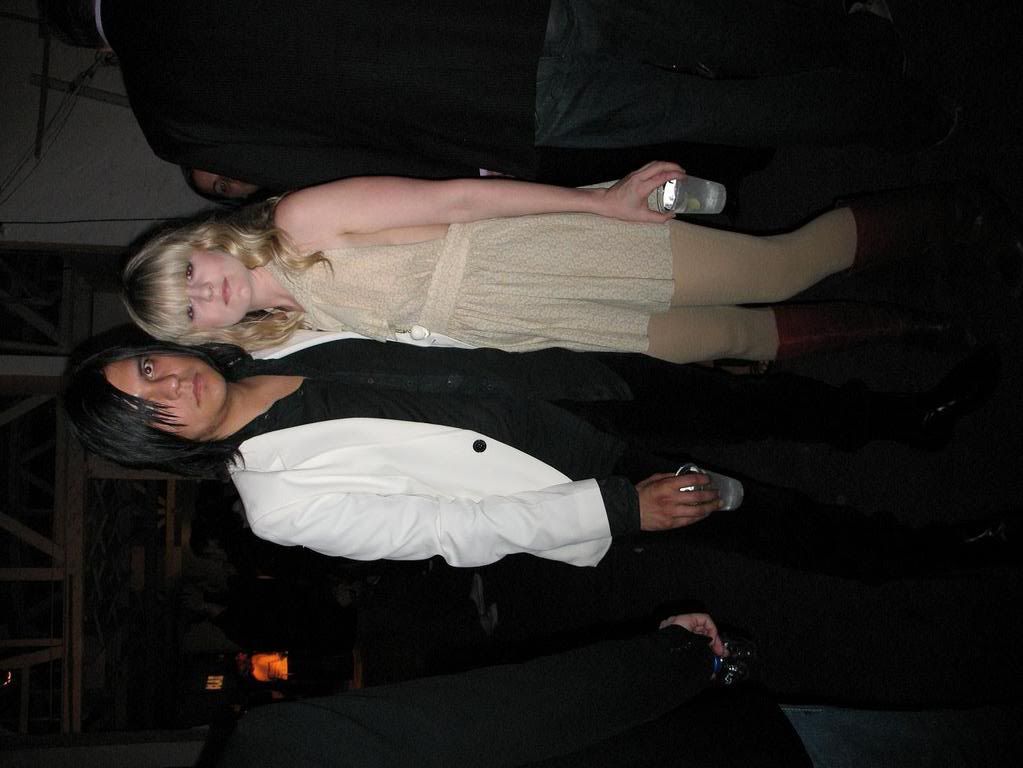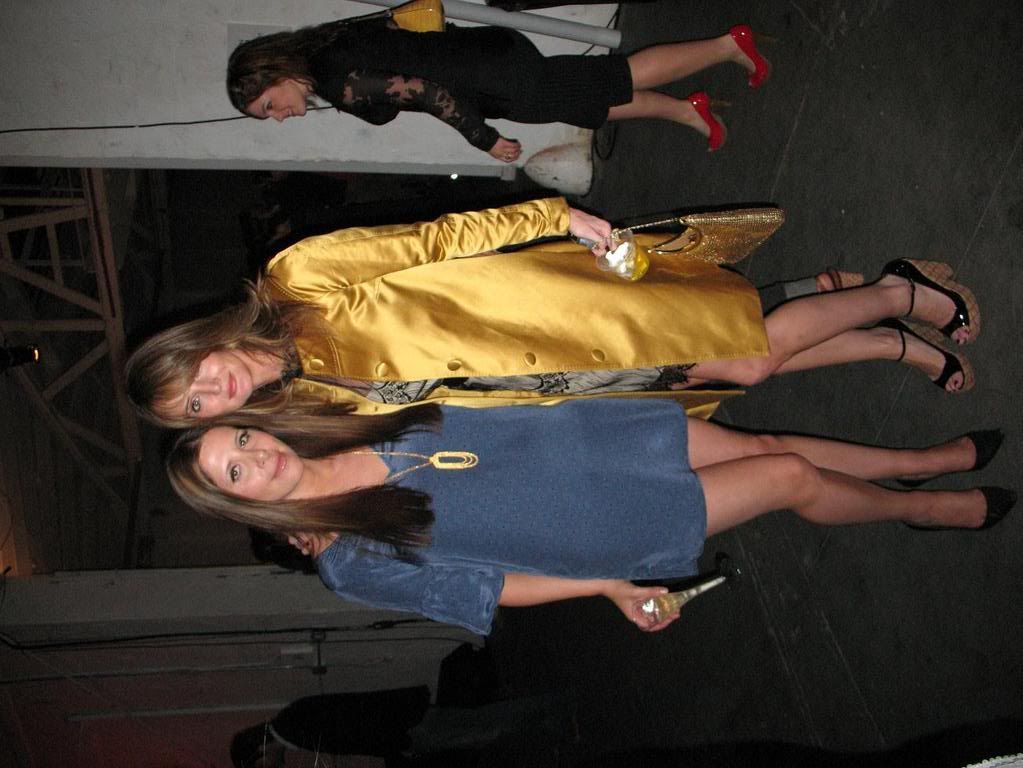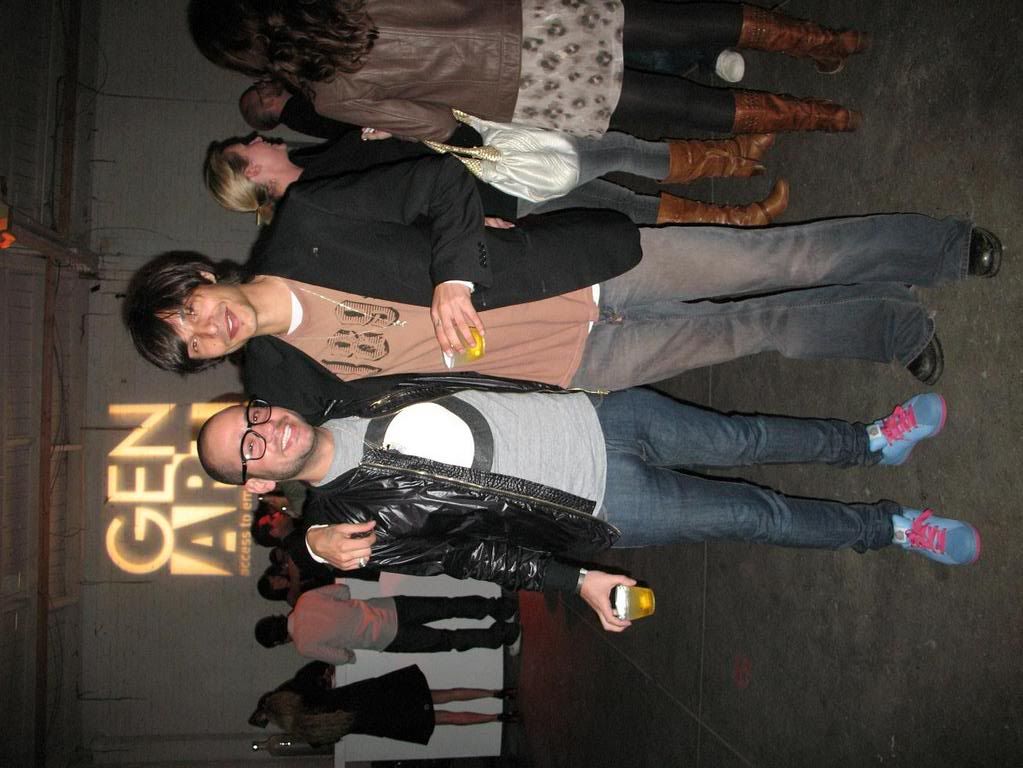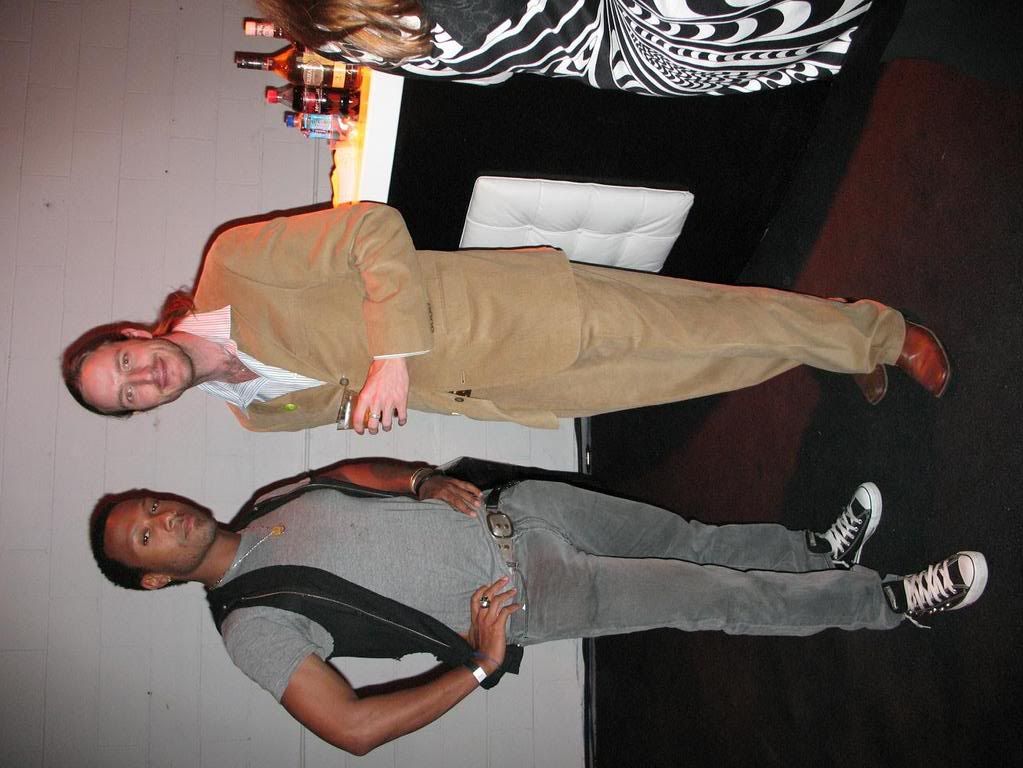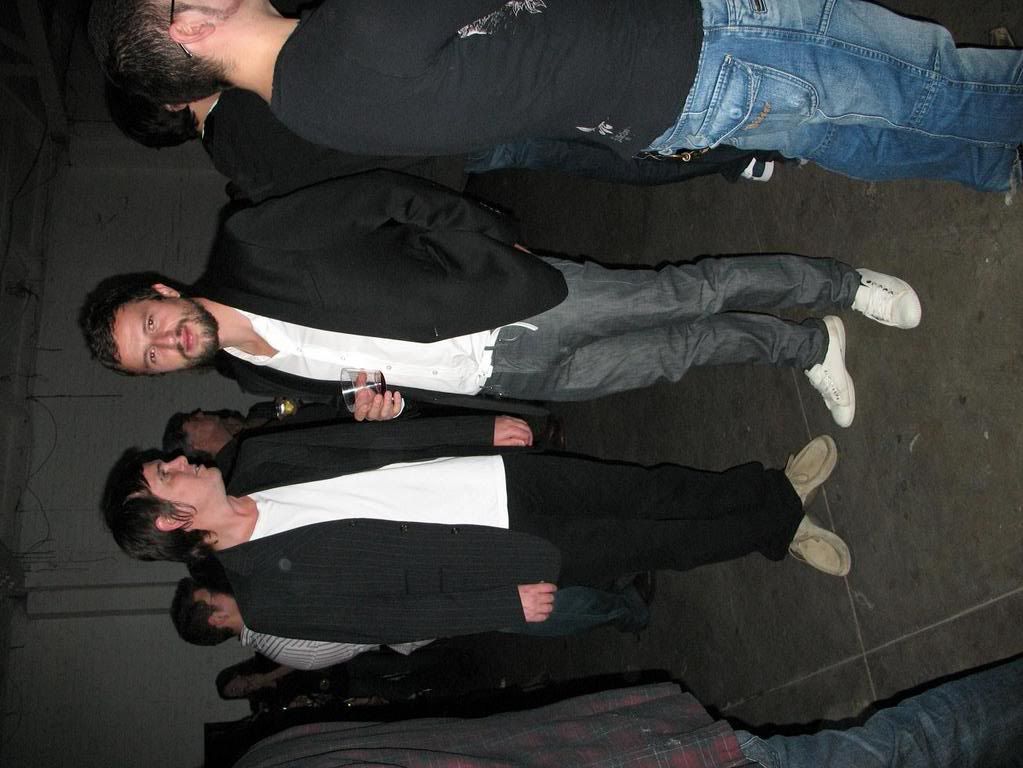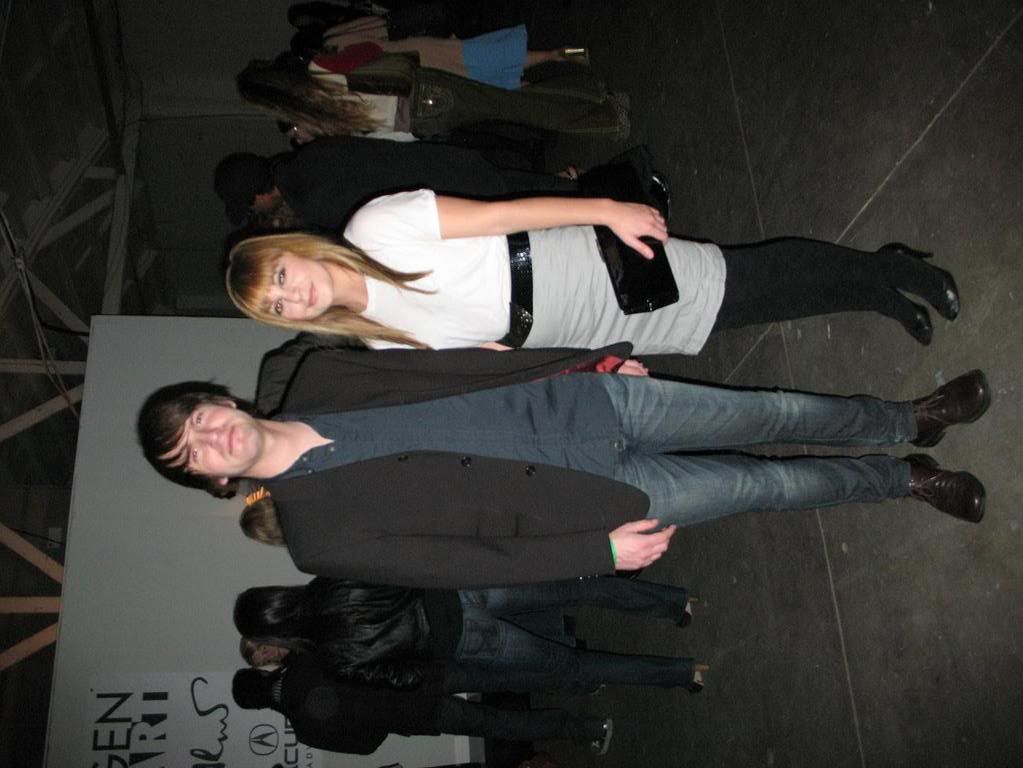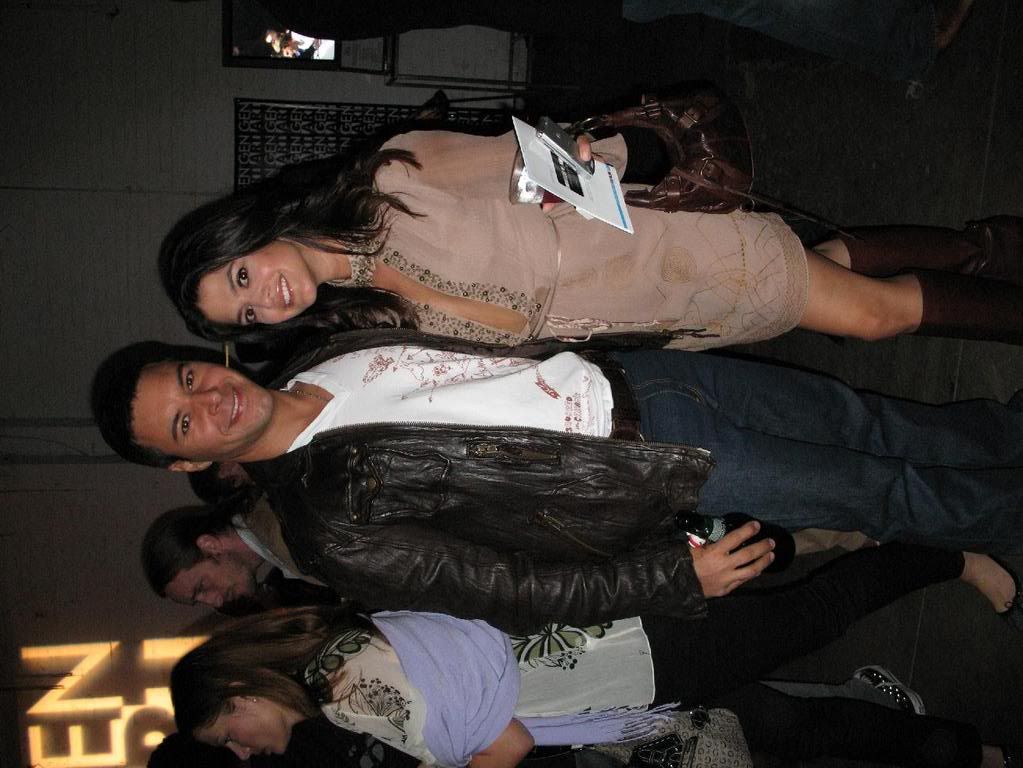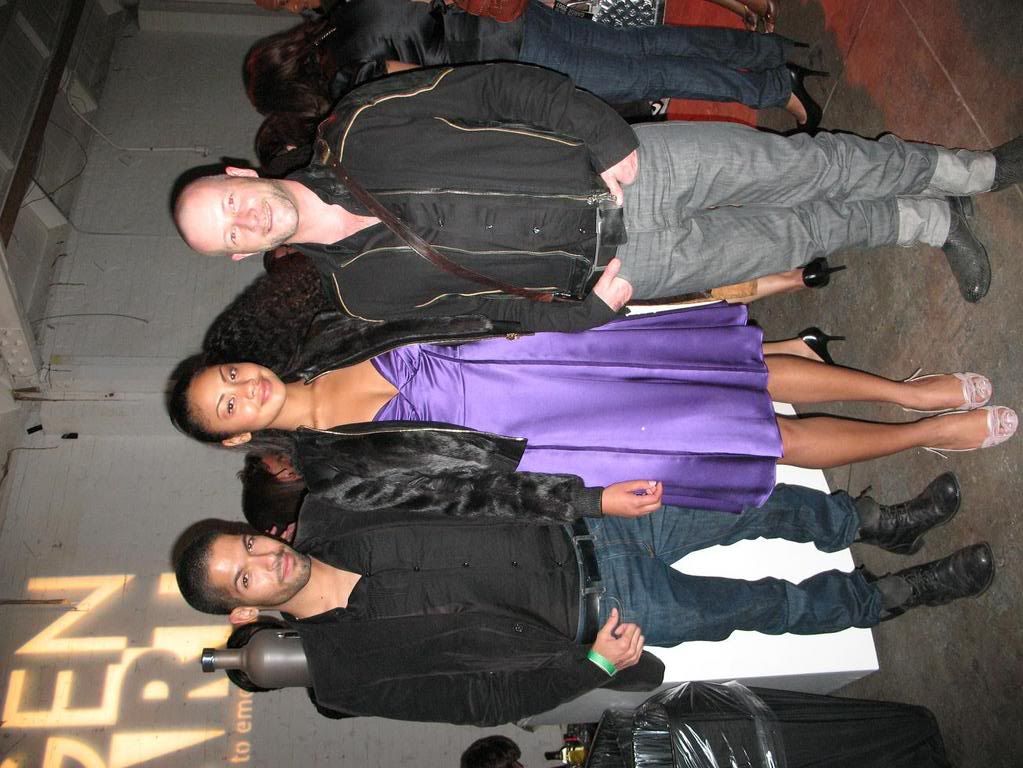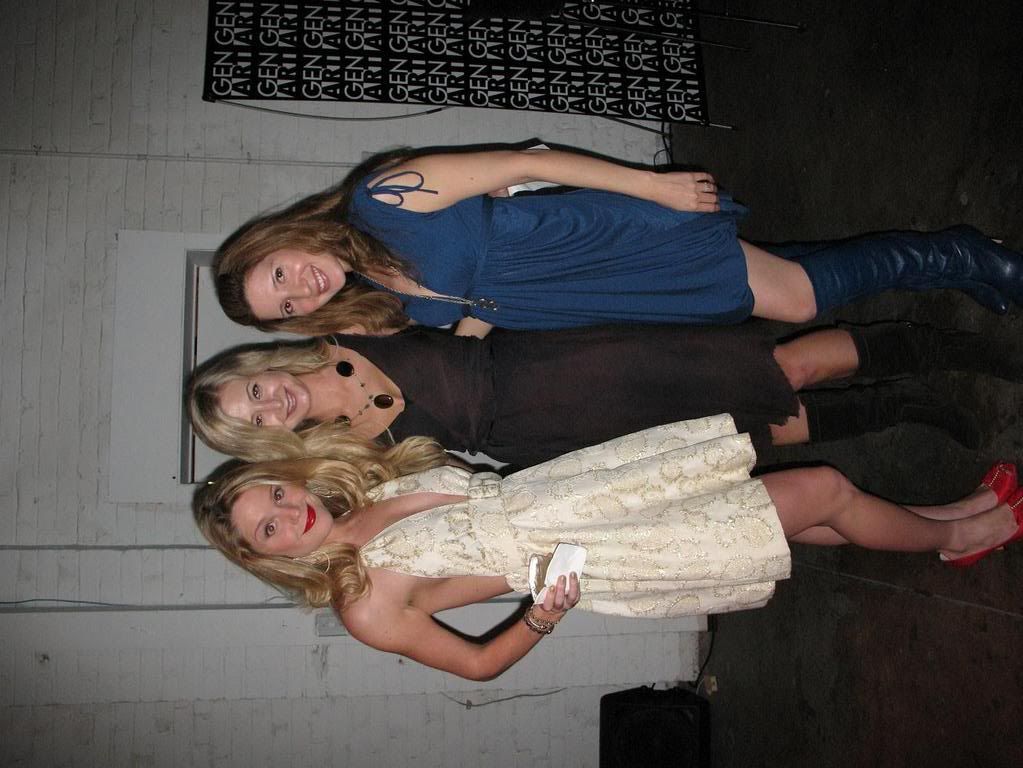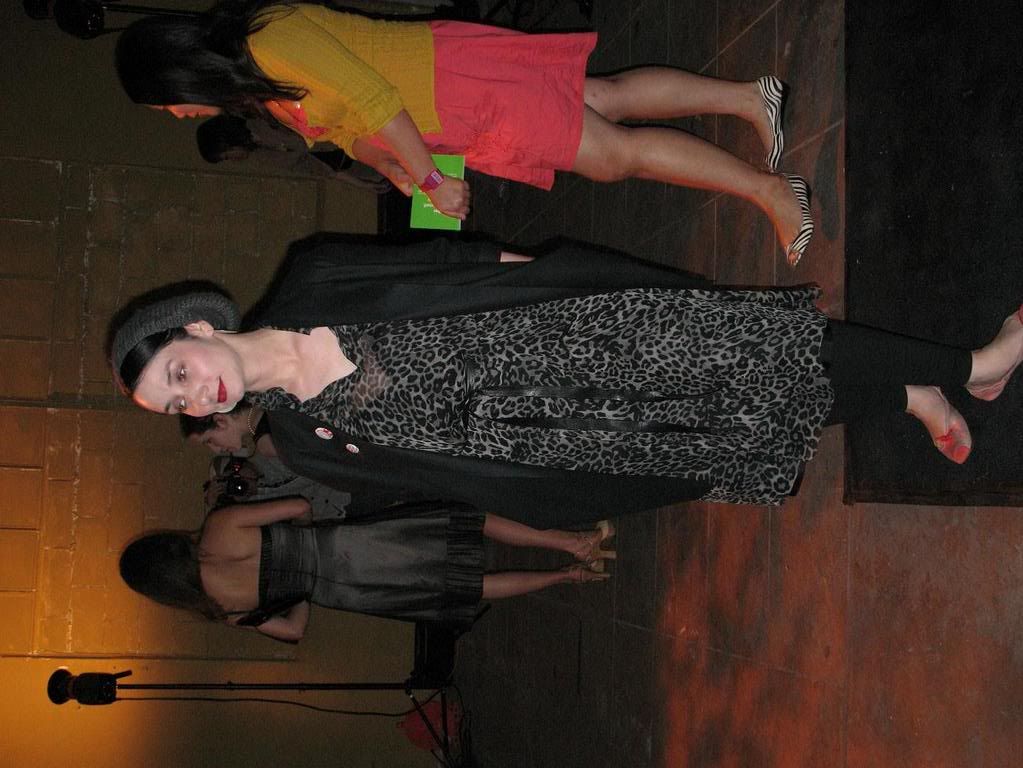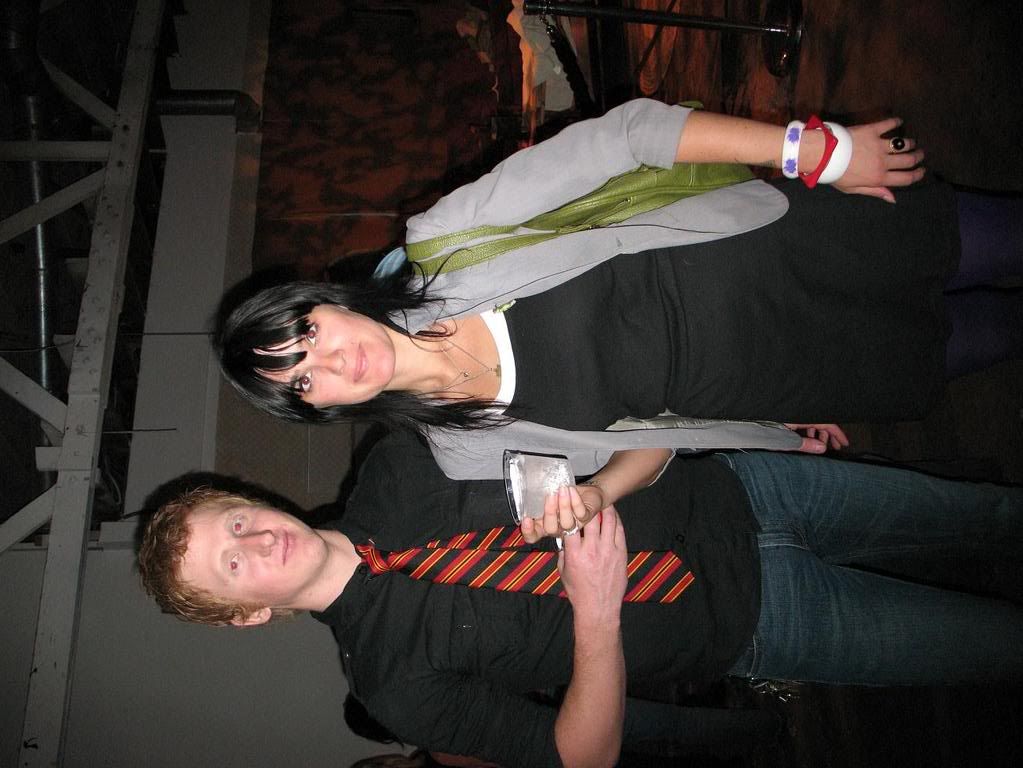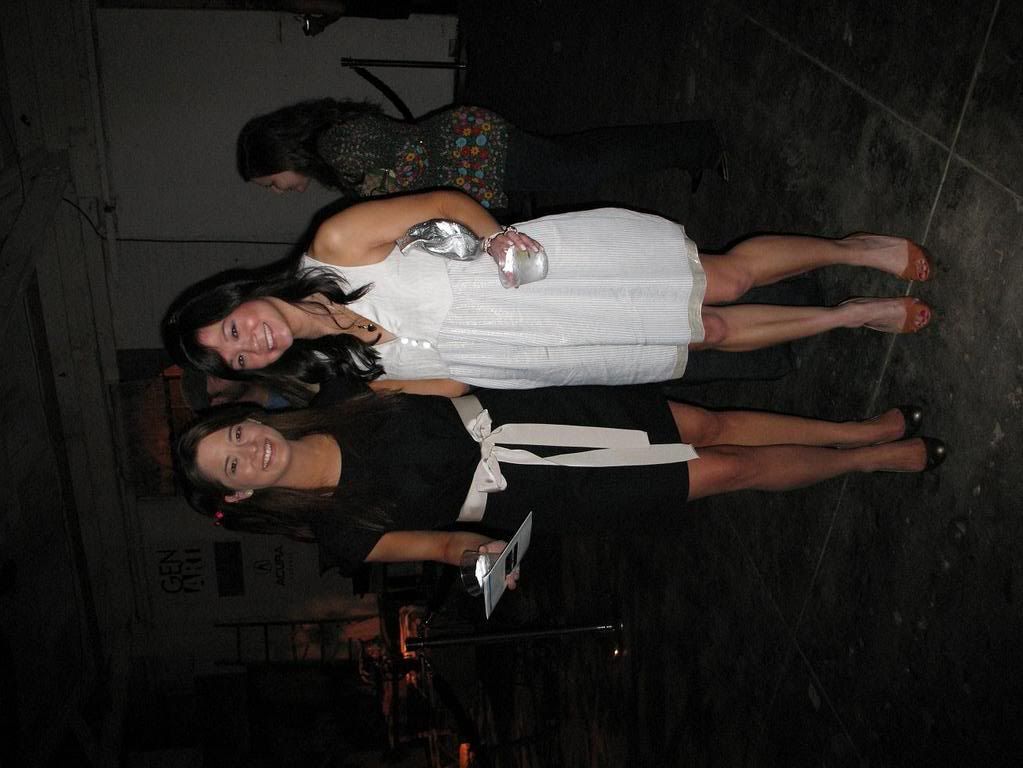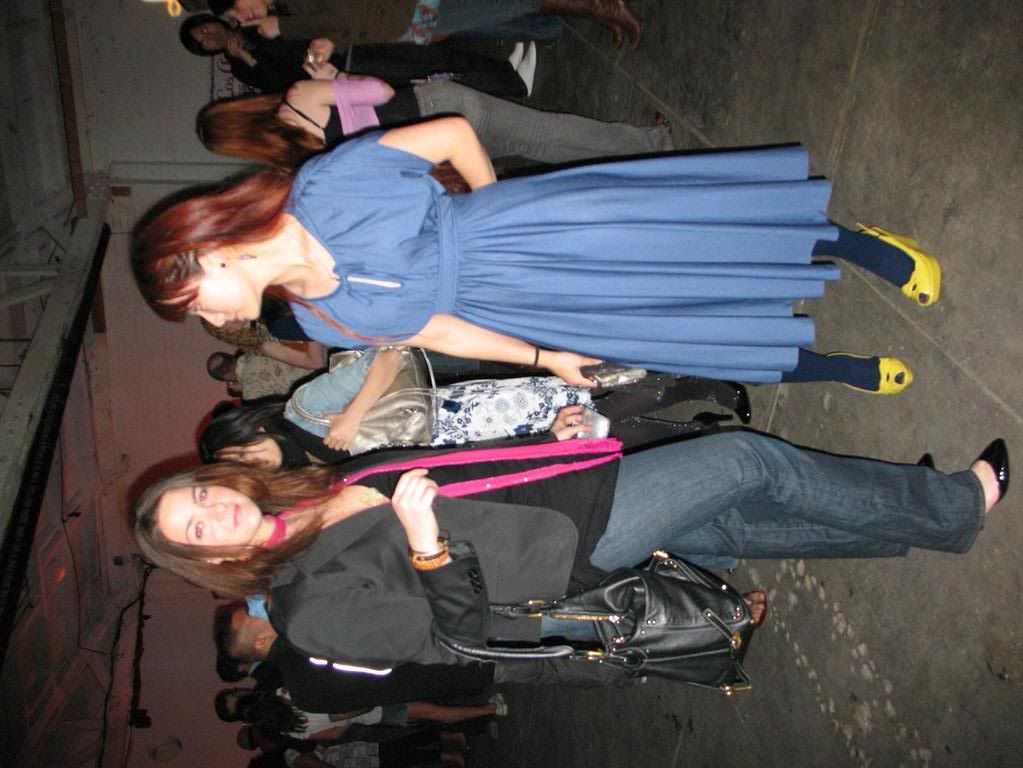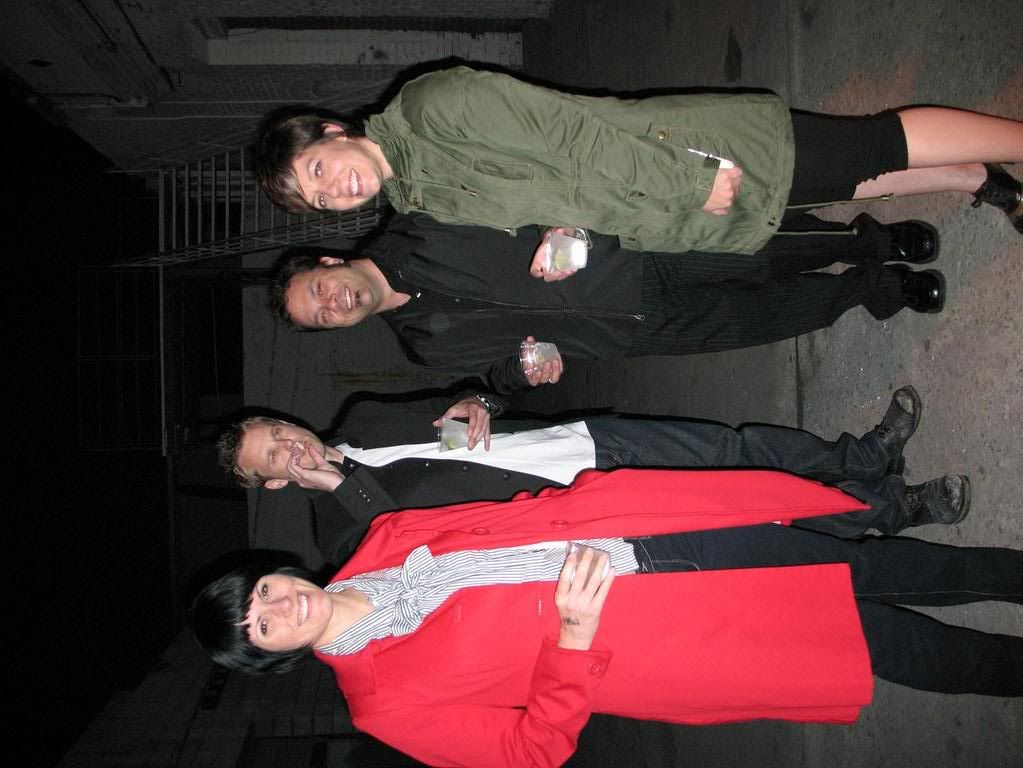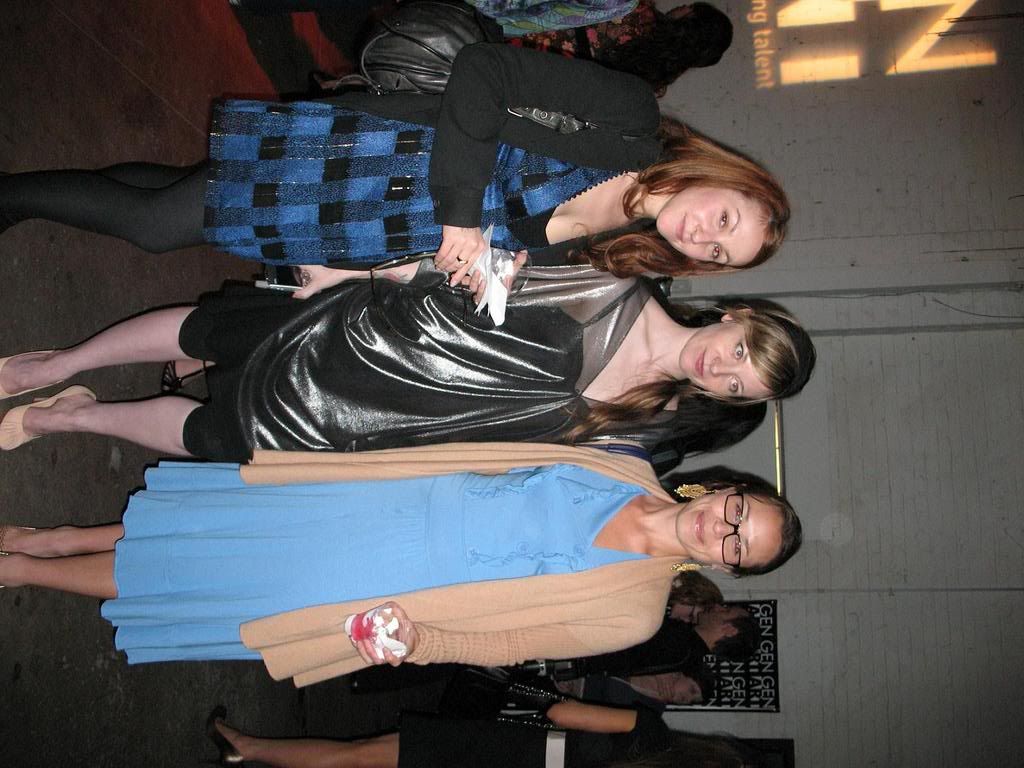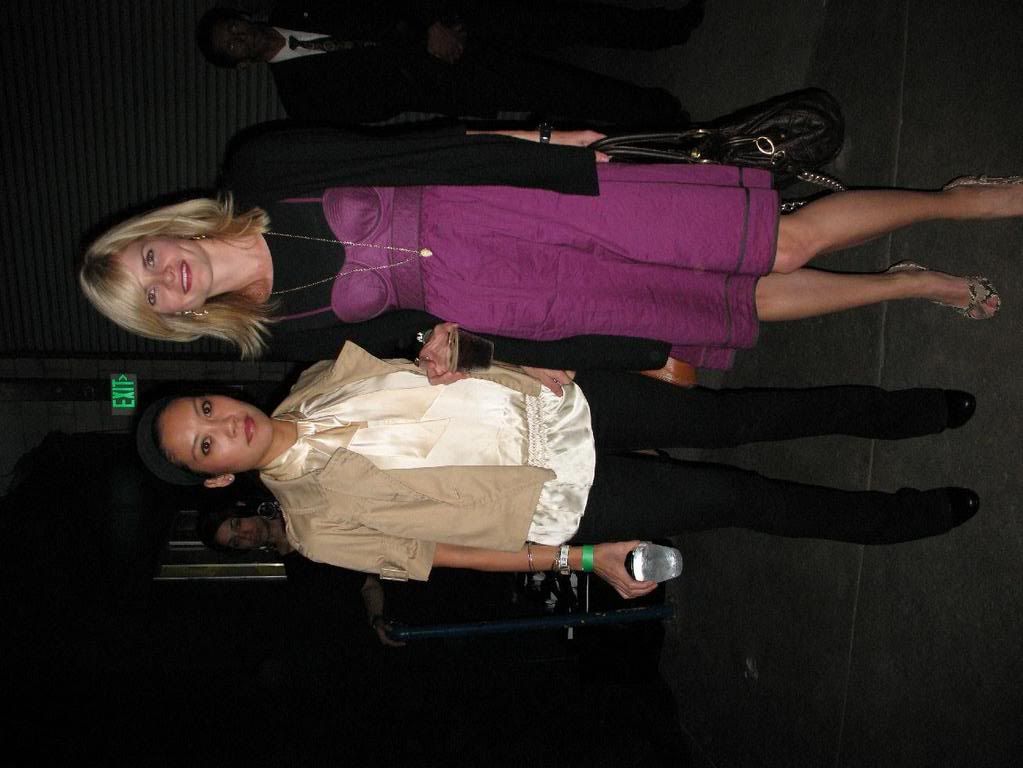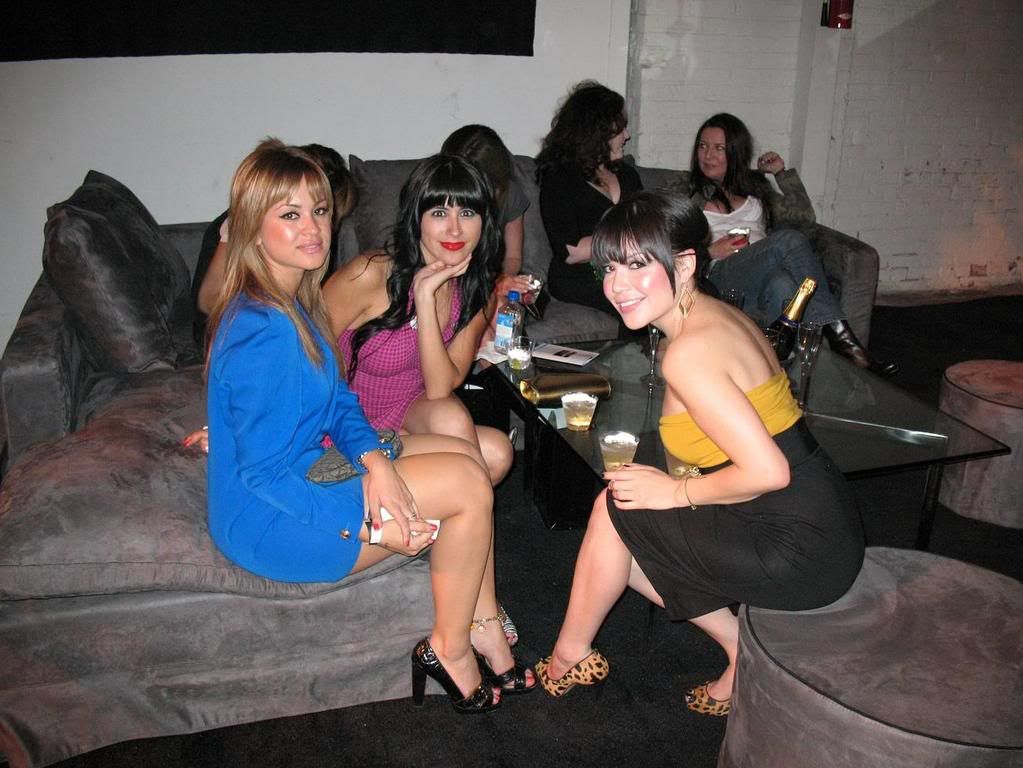 Fashion glimpse:
Still seeing lots of footless tights, minis, metallic, skinny jeans on men, bright colors, black and white, over-accessorizing, shift dresses, peep-toe pumps, boots with minis, casual jackets paired with dresses, high and low shoppers, and hats!