As the new owner of Halston label, Harvey Weinstein decided to hire controversial Rachel Zoe to consult the fashion brand. It makes perfect sense, as Zoe's signature embodies that free flow glamour Halston was famous for.
C. 1970s Halston Caftan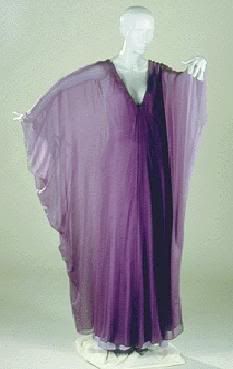 Zoe, in her closet
No matter what promotion comes her way, her number one love is still styling:
"But I'm also continuing to style and proceed with all of my other endeavors," she stressed. "Styling is one of the most important things to me, so I would never stop."