We love fur.
We spend our money frivilously.
We will wear bright colored mini dresses with black tights and high heels.
We love shiny accessories.
We love bright lipstick colors.
Infact, we also love exotic skins and anything embelished.

Millionaire or Prostitute?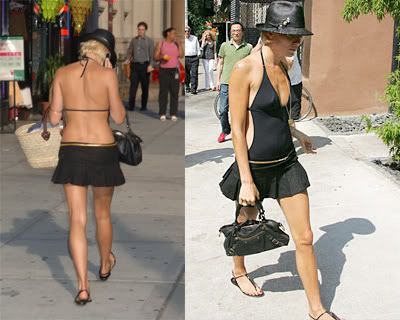 So, now,as a self-proclaimed fashionista, how can I walk down Kings road without an old man wondering how much I cost? Dress for the neighborhood. Silver mini-dress best fits in East London.
And absolutly most importantly, show some class and dignity at all times. Afterall we are ladies underneath the loud clothing.