As fall gears up for the Smart-Oxford look- streets/bars/clubs/(and runways?) are filling up with geek-chic fashion followers.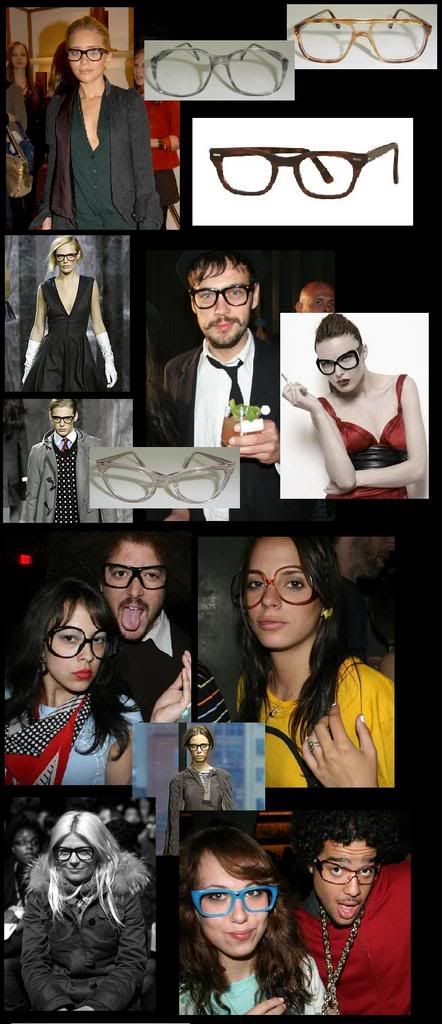 All the specs you see are from
shuron ltd.
They have been making frames for a long time, and just their luck- the frames are in style again! I just picked up the Freeway frames- very inexpensive ($70.00) compared to the Oliver Peoples ($300.00)
If you are not really blind like so many of us- but want to look cool- buy cheap sunglasses and knock out the lenses!