Just as we were getting excited about the modern direction fashion was going, pieces reminicent to the boho trend (ya, remember that one?) have been poping up everywhere! Now, not to fret- this look can actually come off cool and chic. Maybe.
Prada Spring 2007
Okay, I know Miuccia Prada has been taking some extra doses of whatever high medicine she's on- but seriously? Head to toe Fringe? I dare someone to wear that down the street- and not get laughed at. Seriously.
Maybe we should look at just the accessories: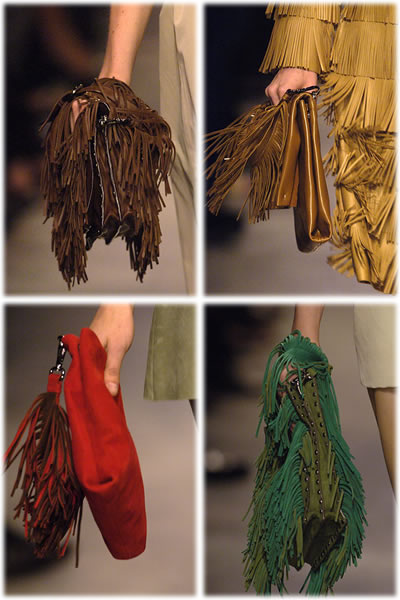 And, the bag that Ms. Zoe says is the "it bag of the season"-
What do you think of this trend?